Speaker
Lucía Freitas
Chef at A Tafona* (Santiago de Compostela, Galicia, Spain)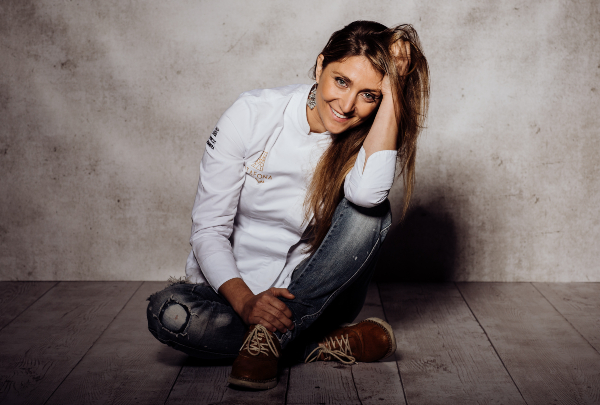 "I didn't wait to be given an opportunity - I took the opportunity myself, and opened A Tafona". Lucía's claim is the perfect definition of the character of a tenacious, persistent chef, who has gained not only security over the years, but also genius.
With no doubt whatsoever as to what her profession had to be, the young Lucía Freitas went to Bilbao to learn to cook alongside the Basque Country's best chefs. She continued her studies in Barcelona to learn more about cakemaking with Jordi Butrón and his Espai Sucre. She worked in emblematic locations such as El Celler de Can Roca and Mugaritz, where she fell in love with greens and kitchen gardens, turning them into a vital component of her gastronomic philosophy.
Having spent a certain amount of time on other people's projects, she decided to go back to her roots and open her own restaurant. This was the beginnings of A Tafona in 2009, as a modest eatery in Santiago de Compostela with more elaborate gastronomic fare. But that eatery began to take off, and eventually the 12-euro daily menus could not hold all the things Freitas had to offer, and so in 2017 the restaurant's gastronomic concept was transformed, earning it the Michelin Star a year later. Part of this change was also ushered in by the Tomiño project, the creation of a traditional Galician menu for this New York restaurant, as her first international challenge.
Not long after she won her star, she teamed up with the Lume family for a new gastronomic bar counter concept - also in Santiago de Compostela - in which Lucía Freitas feels free to practise label-free cuisine.
Lucía Freitas