Speaker
Celia Florián
Chef at Las Quince Letras and founder and president of the Asociación de Cocineras Tradicionales de Oaxaca (Oaxaca, Mexico)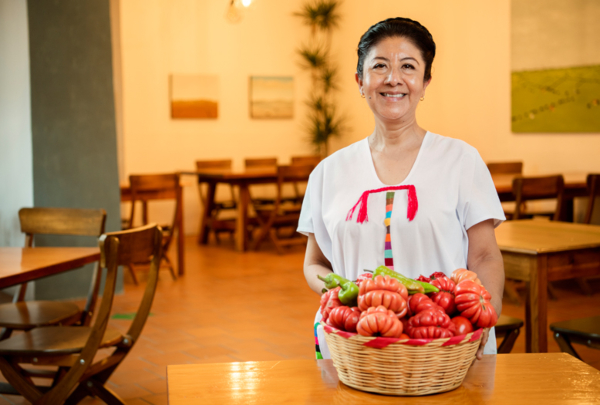 Her culinary alma maters were the kitchen at home, a fruit and vegetable garden, and looking after animals. Pure culinary stocks from Oaxaca (Mexico).
Celia helped her grandmother and her mother in the kitchen as she was growing up. From an early age she learned how to make the "atole" beverage, or simple recipes such as pot beans with creole wormseed. On the basis of this knowledge handed down from generation to generation, Celia then perfected her technique on cookery courses. In 1992 she decided to open her own restaurant, Las Quince Letras, to showcase Oaxaca's Mexican cuisine.
Curious about traditional culinary culture in her country, she has travelled the length and breadth of Mexico, learning from local people and exchanging knowledge. These relationships often made her new friends, whom she has invited to cook at her own restaurant. All this research with women cooking traditional food won her a grant from the University of Gastronomic Science in Pollenzo (Italy), where she came into contact with traditional female chefs from all over the world.
Florián then began to collaborate more actively alongside these chefs, and created the Oaxaca Association of Traditional Female Chefs to further her work.
Celia Florián