Speaker
Leonor Espinosa
Chef at Leo (Bogotá, Colombia)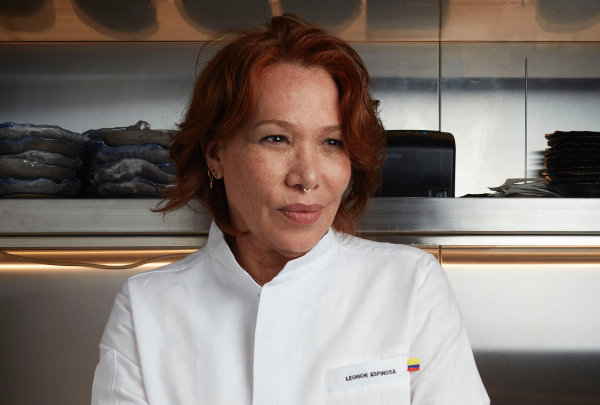 This chef of restless appearance has showcased the immense value of Colombia's culinary traditions.
After studying economics and fine art, Leo eventually worked as an advertising executive, but the need to find an outlet for her more creative skills brought her to cookery. And so it was that in 2007 Espinosa opened Leo, a restaurant in Bogotá where the culinary fare calls on the popular local aspects of Colombian flavourings, in a combination of contemporary art and an anthropological vision of the various parts of the country.
Only one year after she created Leo, Espinosa expanded her gastronomic-anthropological vision, launching FunLeo alongside Laura Fernández - her daughter and sommelier. The chef avails herself of the foundation to recoup the indigenous secrets and ancestral techniques of Colombia's ethnic communities, with a view to showcasing them and making them part of Colombia's gastronomic discourse.
Her latest project is Misia, a restaurant promoting the tastes of Colombia's Caribbean cuisine, by way of a homage to the food of her childhood.
Leonor Espinosa